Join Us In Fighting Pediatric Brain Cancer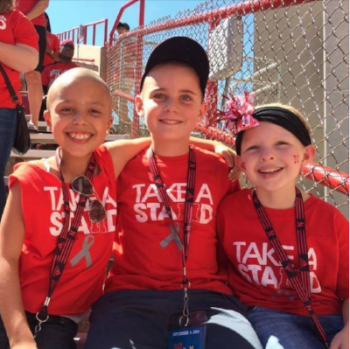 Through working collaboratively with families impacted by pediatric brain tumors, and other childhood cancer foundations, Team Jack's involvement in the pediatric brain cancer fight is causing a worldwide ripple effect. Team Jack squeezes as much impact out of every dollar raised as possible. Impact now, not tomorrow.  Team Jack's objective is to fund research at the top research centers in the world — fast.  We enjoy collaborative relationships with the leading childhood cancer foundations and are at work at the world's best research institutions.
Childhood cancer is the leading cause of death for children. Death by pediatric cancer exceeds death by all other diseases, combined, in children.  What is more, is that less than 5 cents of every dollar spent by the federal governments on pediatric cancer research. Childhood cancer research is being funded, largely, by small privately run non-profit foundations like Team Jack.
Any form of childhood cancer is difficult. Children are forced to endure an unthinkable series of painstaking hardships.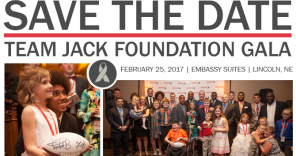 While pediatric cancer as an entire disease state remains largely underfunded, the underfunding is highlighted even more when focusing on pediatric brain cancer.  Over the past thirty years, child brain cancer has slowly over taken pediatric leukemia as the leading childhood cancer cause of death.  The rationale behind this change in ranking is not due to a higher incidence in pediatric brain tumors.  Rather, it is due to an increase in survival rates of childhood leukemia, while at the same time the survival rates in childhood brain tumors have stagnated. Flatlined. No improvement. Zero. None.DONATE.


Another exciting area of pediatric brain tumor treatment that the Team Jack Foundation is researching is immunotherapy. By injecting modified T-cells into the human body, these new agents, in early studies, have proven to be strong cancer fighters. While research and clinical trial results are promising, this area, like all others, needs funding so that it can be explored, developed, tested and hopefully someday implemented as a treatment modality.  Accelerating that process, and other processes just like it, is where your help comes in.
Please visit the link below to learn more about Team Jack and watch our newsletter for ways that you can become part of the Team Jack family. www.teamjackfoundation.org