We are a family-oriented, full-service practice with over 25 years of experienced, gentle care for people of all ages. Our wide range of services include implants, preventative, cosmetic, restorative care, snoring and sleep apnea appliances. This is all achieved using state-of-the-art equipment, including digital x-rays, to enhance the long-term dental health of our patients. Our staff works together to make every visit personalized, prompt and positive. 
All Smiles Dentistry's, Dr. Roger J. Fisher states, "Our goal is to provide outstanding dental care for each and every patient, including children and senior citizens. With over 25 years' experience, it is rewarding to see healthy smiles on our patients. All of us at All Smiles Dentistry take pride in knowing what we do today positively impacts the health and quality of our patients' lives."
Dr. Fisher shares his commitment to dental health with the community by serving as a Dental Director and President of the Board Of Directors at Clinic With A Heart, as well as volunteering with the UNMC College Of Dentistry, Lincoln Dental Collaborative Committee, and Dental Mission Of Mercy of Nebraska.
Our Commitment

To provide our patients with the highest level of dental care in a comfortable and professional atmosphere.

Experience

With over 25 years' experience, it is rewarding to see healthy smiles on our patients.

Friendly Smile

Our caring, friendly and knowledgeable staff will keep you coming back time and time again.
Meet the All Smiles Dentistry Team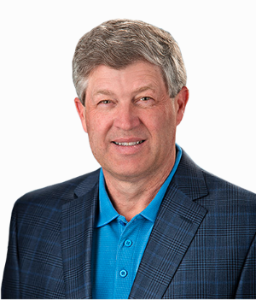 Dr. Roger Fisher, D.D.S.
Dr. Roger Fisher graduated in 1988 from the University of Nebraska Medical Center College of Dentistry, where he was President of his class. He has been practicing in Lincoln his entire career.
Dr. Fisher is a member of the following organizations: American Dental Association, Lincoln Dental Association, American Orthodontic Society, President of the Board, Clinic With A Heart, Dental Director, Clinic With A Heart.
Out of a passion for the game of tennis and a desire to share his love of the game with young players, Zoo Family Tennis was born. As its creator, Dr. Fisher, USPTA tennis pro and former collegiate and national tennis tournament competitor, has introduced many young players to the sport he loves. You can visit zoofamilytennis.com to read more.
When not practicing dentistry, Dr. Fisher enjoys spending time with his three daughters.
---
Cheryl, Office Manager
Cheryl joined our team in 2017 and is a native of Kentucky.  She has worked in various fields in our healthcare system as a dental assistant, office manager and coordinator of homecare and hospice.  When Cheryl is not working and taking care of others, she enjoys spending time with her husband and family.
Judy, Registered Dental Hygienist
Judy graduated in 1983 from Baylor College of Dentistry in Dallas, Texas, where she was class secretary.  She has practiced dental hygiene for the past 29 years in Nebraska.  When not doing hygiene, Judy enjoys spending time with her two daughters who both go to Norris.
---
---
Take a Virtual Tour